Would you like to have an easier overview of your leave requests in your company?
​
This application will help you to make it real. You can simply create a new request that needs to be approved by your supervisor. The app will even allow you to view the appearance of your colleagues.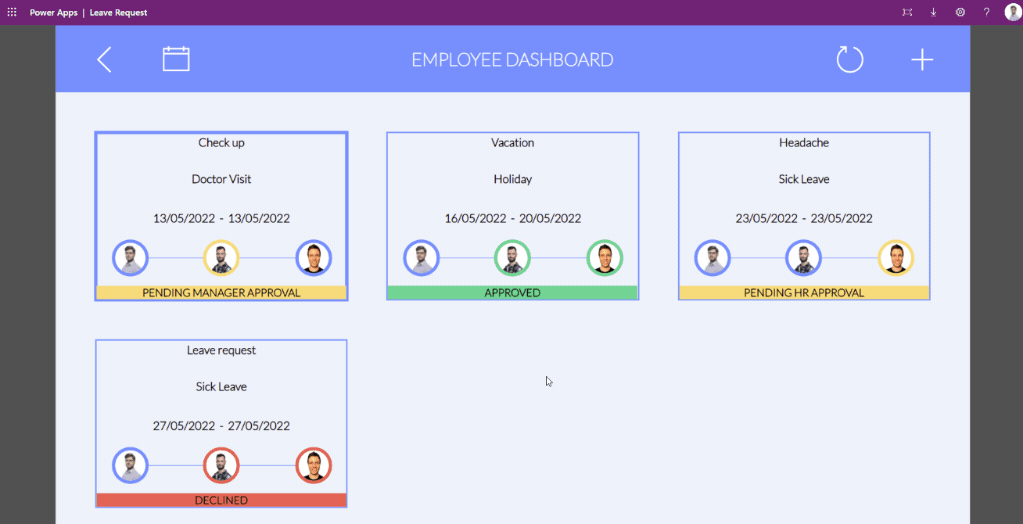 Each window represents - title, leave type, start date, end date and approval life cycle. Bottom line shows the status of your request. Every status has its own color. Clicking on each window will pop up a modal window with better visuals and with more details.
Represents more details of each individual request. Where you can see the title, from - to date, leave type, detail and the pending status.
Hitting the plus icon on the main screen will route you to new request screen where you are able to create your own request and submit it for approval.
The calendar view is a great feature to check whether your colleague is in the office on a particular day or not.